TRAVEL TIPS


How To Avoid Travel Scams
The scam operators normally won't give you full and complete written information until after you've given them a credit card number, money order or certified cheque. If you do get further information, there will be restrictions and conditions which may make it more expensive or even impossible for you to take your trip. It is better to avoid paying anything in the first place since it might be difficult for you to get your refund.
Beware of phone solicitations and postcards that say you've been selected to receive a vacation reward.
Make sure you receive complete details in writing about your trip prior to payment which include specific information about the package, total price, cancellation and change penalties, if any.
Don't let yourself be in the high pressure sales presentations which don't allow you time to evaluate the offer, or which require that you disclose your income.
Be extra cautious with companies that sell any sort of travel privilege cards. The companies make consumers believe that such cards allow them to travel for free or at a discounted price. However, many hotels do not accept or recognise the card.
It is advisable for you to buy your travel package or make your travel arrangements through travel agencies certified by the Ministry of Tourism.
Terms & Conditions
Price shown in this brochure is correct at time of printing and subject ot change without prior notice.
Surcharge applies during the Weekend, School Holiday, Eve and Public Holiday.
Please contact agent for booking and further information.
Next Topic : Travel insurance tips
Information Search here
Custom Search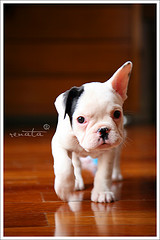 Travel Tips - Airborne Animals


rightbottom