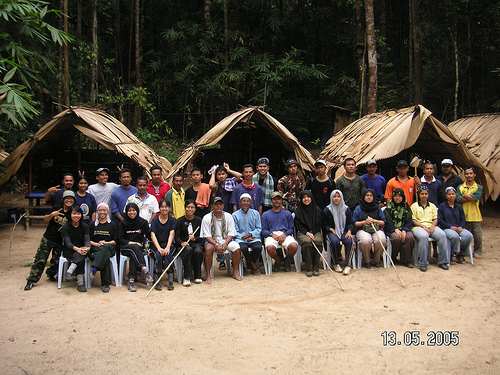 "Kelah Sanctuary" is located at Sungai Petang, 21 kilometers from Pengkalan Gawi which is 40 minutes by speed boat. Sungai Petang, with an area of 407 hectares streches for 20 kilometers long-10 kilometers within the Taman Negara with 91 streams flowing ito it mainly from Gunung Padang (1,314m)- the highest peak in the territory, Kelah Sanctuary, covering an area of 4,464 hectares has been gazetted as a protective zone for the protection, preservation and reproductions of the fresh water fish in Tasik Kenyir.
This is an utmost step in ensuring the maintainance of the bio-diversity of the lake. Therefore fishing activities are strictly prohibited here.
Visitors will be enjoying an experience they will never forget....seeing the nature at it's best with the magnificient sparkling rivers and rapids along the tracks to Kelah Sanctuary. Visitors will also experience 'close encounter' with various species of fishes including the beautiful red kelah gently biting at their feet while swimming in the magnificient Kelah Sanctuary.
Information Search here
Custom Search

Petang Island Resort Location Map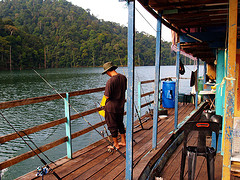 Fishes at Tasik Kenyir (Kenyir Lake)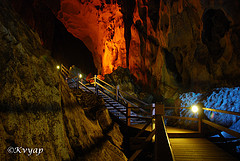 Kenyir Caves