The Taman Herba Tasik Kenyir (or Kenyir Lake Herbal Park) is located in Pulau Sah Kecil with the size of almost 15.84 hectares. It is planted with more than 200 types of traditional herbal species that includes Tongkat Ali, Kacip Fatimah, Haji Smad, Misai Kucing, Mas Cotak and others.
It is about 7 kilometers from Pengkalan Gawi and is only accessible by speed boat that requires 10 minutes to reach there. The herbs park is one of the important destination visited by the tourists who want to see the myriad of herbal plants that are for therapeutic and general healthcare purpose. In this park, you also can find the interpretative Centre where information on the herbs is found and an Aboretum which is the storehouse of the herbal species.
The visitors also have the opportunity to savor the herbal beverages such as Tongkat Ali and Kacip Fatimah that are renowned for their efficacious nutriments.

A place for rest and free drink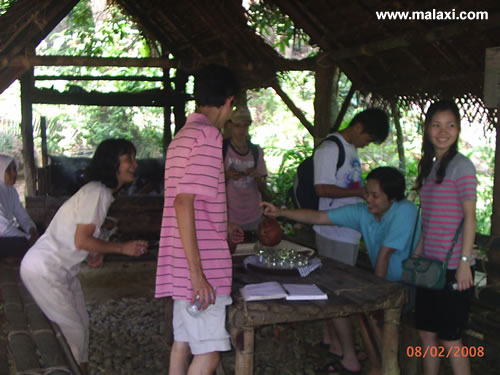 Free Tonkat Ali Drink and Kacip Fatimah drink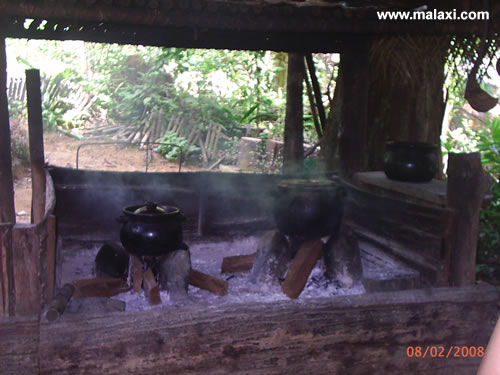 Decocta medicinal herbs (Tongkat Ali and Kacip Fatimah)