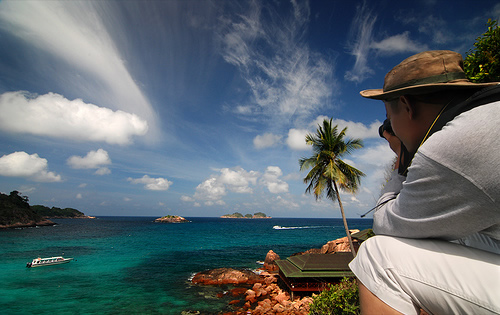 REDANG is 45km o! the coast of Kuala Terengganu. Like the Perhentian islands, it o! ers " ne spots for water activities, including scuba diving, snorkelling, " shing, canoeing, and glass bottom boat trips to view turtles and corals.
However, Redang caters to a more up-market clientele. Unlike Pulau Perhentian Kecil, which is dotted with small hotels, Redang's accommodation is resort-based and are mainly along Pasir Panjang on
the east.

Pulau Redang is actually a chain of nine islands collectively grouped under the Redang Island Marine Park.
A turtle rehabilitation centre has been set up at Chagar Hutang, one of the islands. The " shing village of Merang, north of Kuala Terengganu, is the departure point for Redang. There are also # ights from Kuala
Lumpur and Singapore, although the frequency varies with the season.

The best time to visit Redang is between March and October. Two historic shipwrecks — the H.M.S Prince of Wales and the H.M.S Repulse— which were sunk at the start of World War Two, can be found in the waters o! Redang.
More about Redang Island
Information Search here
Custom Search

rightmenu