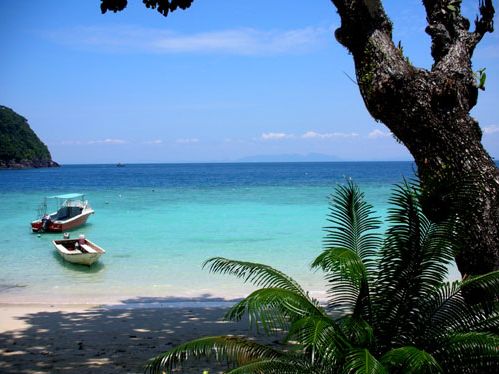 TENGGOL is 26km off the coast of Kuala Dungun and can be reached in 45 minutes by boat.
The Tenggol Aqua Resort provides ferry services from Kuala Dungun to the island, which is less busy compared with Redang and Perhentian. The island is blessed with " ne beaches and steep forested cliffs. The main beach is Teluk Air Tawar.
Tourists come to the island to enjoy the pristine beaches, landscape, snorkel, scuba dive, trek or just sunbathe. However, the sea here is less predictable and is therefore more suitable for divers who are more experienced.There are also romantic coves and lagoons for couples.
Information Search here
Custom Search

rightmenu
rightbottom