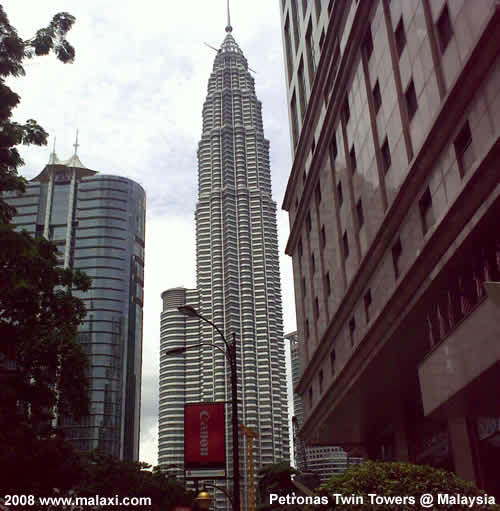 Petronas Twin Towers view in Jalan P.Ramlee
Petronas Twin Towers, Kuala Lumpur
Designed by the Argentine-American architect Cesar Pelli, and completed in 1998, these are the world's tallest twin towers.

Each tower has 88 floors plus spires that reach to a height of 452m. Inside the towers, there are offices, a shooping centre, a concert hall and an art gallery.

Office workers who want to cross over between towers can take the skybridge that links the 41st and 42nd floors.

Information Search here
Custom Search

rightmenu
rightbottom