Pages 1, 2
Tanjung Piai was recognised by the 1971 Ramsar Conservation signed in Ramsar , Iran , as a wetland of international importance. It was designated a Ramsar Site in 2003, which meant that its ecological character cannot be changed by human activity.
With such protection, let's hope its natural state will remain, as it would be a pity to lose this sanctuary at Land's End .

Descendants from Africa ?
Greek astronomer Claudius Ptolemy gave the name "Chersonesus Aurea" - meaning the Golden Peninsula to the Malay Peninsula . It was said that whether one et sail from Europe in the west or China in the east, the ship would end up at Tanjung Piai because monsoon wind from both sides eventually convened on its coastline.
What's more remarkable is that the Tanjung Piai headland has been called the "mother of all dead ends". Even a nearby village is called Kampung Serkat a name stemmed from the Malay word sekat, meaning blockage or come to an end.
In May last year, researchers from Leeds and Glasgow University led by Vincent Macaulay, made a startling announcement that DNA samples taken from the Orang Asli matched a 60,000 year old African DNA sample. The finding fuelled great interest worldwide.
Homo erectus, who first left Africa, took a single long coastal journey to escape the Ice Age along Arabian peninsular and India . They stopped at Tanjung Piai when they couldn't go further as prehistoric man had not learned to sail. This made the Orang Asli in Tanjung Piai an isolated community.

Why Go
Tanjung Piai offers spectacular views and a holiday romp with a bit of everything nature, captivating facts, history, and oh yes, great seafood.
While not many of us will have the opportunity to go to the North or South Poles, we can definitely get to Tanjung Piai which is right in our own backyard.
What To Do
Slowly soak in the wonders of Tanjung Piai's mangroves. With the raised boardwalk network that runs through the mangroves, there's no excuse not to.
There are maps and ample directional signages. You can camp, go on night walks and observe the wetlands wildlife in the dark.
For RM5, you can get a certificate at the park complex that says you've reached Asia 's southernmost tip. You can also pick up hip Tshirts with interesting graphics of mangrove roots.
If you have the time, go to nearby Kukup Island the world's second largest mangrove island (another fact that's sorely missing in Malaysia 's ecotourism promotion pages).
Learn about the island's ecology that sustains minute organism for juvenile marine life to feed on, making it a perfect spawning ground for fish, crustaceans and other sea creatures.
Boats at Kukup seaside town will ferry visitors to the island and the surrounding aquafarms for an insight into the interdependence between man and mangroves.
Where To Stay?
Relatively untouched by mass tourism, sleepy Tanjung Piai does not offer many overnight spots except for Tanjung Piai Resort (07696 0011 ) at the Sungai Belukang entrance with room rates from RM80 to RMI 50 and Kukup Golf Resort (07696 0950) with rooms from RM150 to RM380.
In nearby Pontian, Campbell Hotel (076879907) and Princess Hotel (07687 1811) also offer reasonably priced rooms at RM50/RM60.
To camp at the park, call 07696 9712. Fees are RM3 per person and tent rental is RM10 a unit per night.
Where To Eat?
Apart from food dished out at worungs on stilts in Sungai Belukang entrance, you must go to Kukup seaside hamlet, about 10 minutes drive from Tanjung Piai where you can nosh at the many seafood restaurants.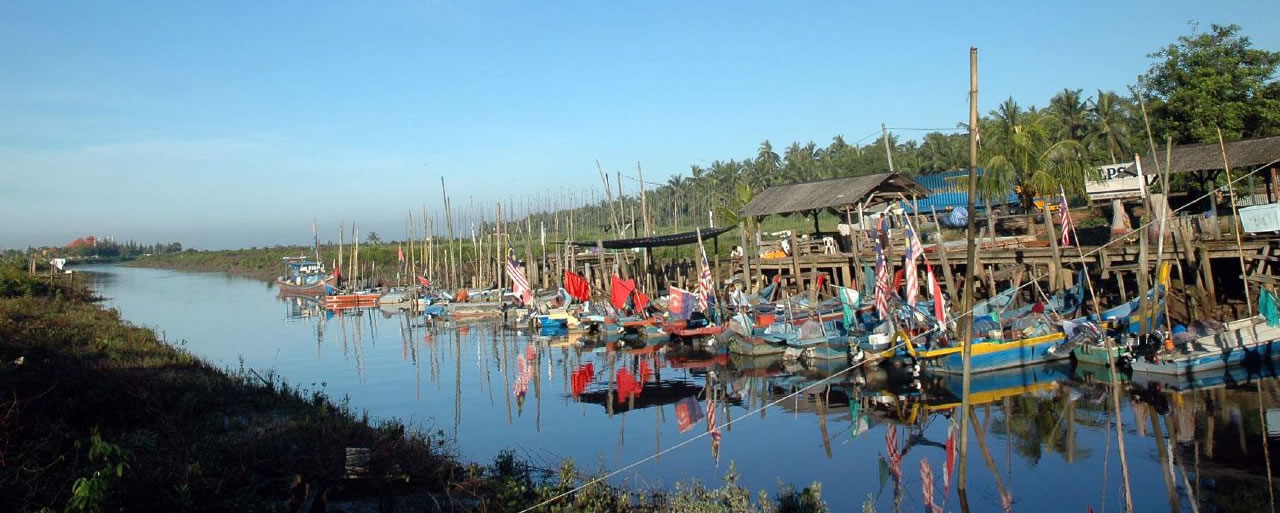 How To Get There
just head south! After exiting the PLUS Tangkak interchange, head for Muar and from there continue down south using the Pontian coastal road.
Tanjung Piai Johor National Park is located in the Mukim of Serkat, Pontian, about 92km from Johor Baru.
From Johor Baru or Muar, head for Kukup. Just before Kukup, turn left and drive towards Kampung Serkat and Tanjung Piai. Follow signs to either Entry Point I or 2. The Sg Belukang entry (Entry Point 1) is open on Saturdays, Sundays and Public Holidays. Entry Point 2 at the Visitors Complex is open daily. Both counters are closed on Mondays.
For more details, contact the park at 076969712 or Johor National Park Corporation at 07223 7471 or log on to www.johorparks.com

Previous page